J-CAM Inc. (Location: Minato-ku, Tokyo / CEO: Toshiyuki Niitsu, hereinafter referred to as "J-CAM") launched a new business magazine "Iolite" on March 30th to provide opportunities for improving literacy in decentralized internet and next-generation technologies.
Web version URL: https://iolite.net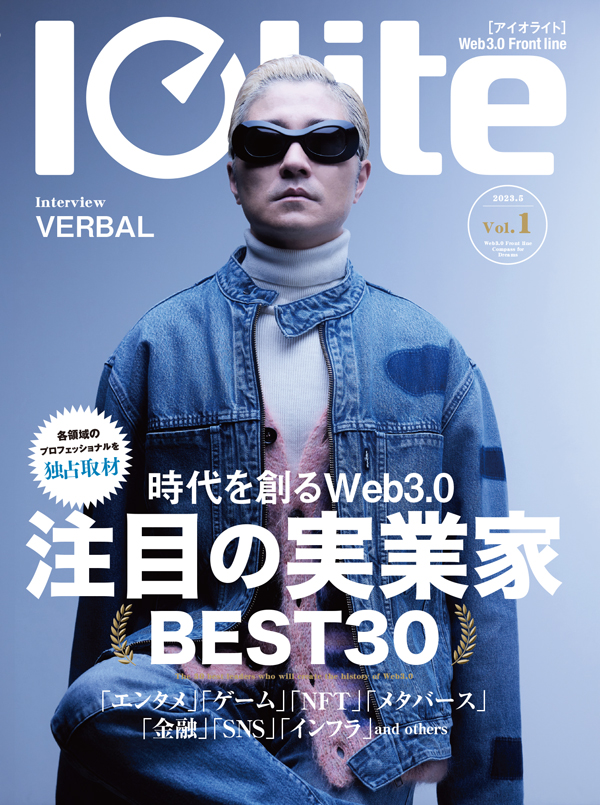 "Iolite" was launched to provide an opportunity to improve literacy about the decentralized Internet and next-generation technologies in order for Japan to once again become globally competitive in this era of great change, expressed in the term Web3.0.
It is a business magazine that provides information on the daily evolution of blockchain technology, crypto assets, various financial products and projects, and other trends. The editorial department, which has been closely involved in the global blockchain scene since its inception, has composed the magazine with a focus on the quantity and quality of information, including the latest information in the Web3.0 area.
■Origin of "Iolite"
"Iolite," inspired by the gemstone called "the vision stone," is sometimes associated with the words "integrity" and "chastity" in addition to "guiding the way." With the aim of providing a media outlet that serves as a guideline in the broad and rapidly changing field of Web 3.0 while maintaining the right path as human beings, J-CAM hopes to communicate its message through "Iolite."
■Main Contents of the First Issue of Iolite
30 Notable Web 3.0 Entrepreneurs
Sota Watanabe, Founder of Astar Network / CEO of Startale Labs
Seihiro Yoshida, Representative Director and CEO of HashPort Inc.
Genki Oda, Representative Director of Bitpoint Japan Co., Ltd.
Kozo Yamada, Founder & Co-CEO of Digital Entertainment Asset… and others
Interviews
VERBAL
Toshihiro Sasaki...and others
Unraveling the reality of "blockchain" through interviews with blockchain engineers. Learning from failed examples, can "NFT" and "metaverse" save local regions?
■Magazine Overview
Name: Iolite
Publication Date: March 30th, 2023
Publication: Every other month
Specifications: A4 size 280mm x 210mm, list price 1,200 yen, 100 pages, full color
Publisher: J-CAM Inc.
■About J-CAM
...
(No information provided about J-CAM after this point.)